Peter understands how confusing game fishing can be to a novice just getting into the sport trying to work through the maze of products and techniques. Peter knows full well that although many go fishing for fun and relaxation that they still want maximise their chances. As an experienced fisherman and fishing product innovator peter knows that if he can help fishermen realise their dreams in turn they'll support Peter's dream which is maintaining the growth of Pakula Tackle. Connecting the dots is the hardest aspect of learning the Art of Lure Trolling and game fishing which is exactly what Peter has strived to do for over 50 years.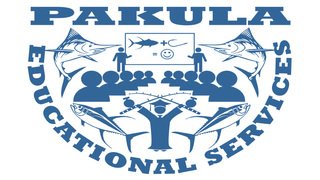 Articles
Peter Pakula has been writing provocative educational articles that at the time were considered heretical articles since the early 1980's. A great many of his techniques have been adopted and are now considered traditional.

Find the articles under the Articles menu at the top of the page.
'How To' Videos
Peter was the first person to make game fishing how-to videos in particular on his interactive CD 'Between the Lines'.

You will find the videos under the menu item Galleries and embedded in many of the on-line articles, and within the articles in Between the Lines which is now free on this site.
Webinars
Pakula Tackle has a state of the art studio with four cameras and multi presenter audio set up to do live webinars that are interactive with the audience.
Live webinars are available for clubs, retail training and schools by contacting Peter Pakula.