2. Introduction to Between The Lines
Game & Sports Fishing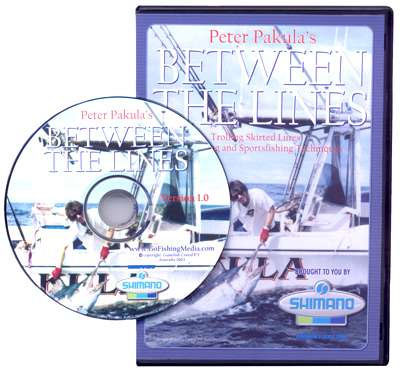 It's easy to get carried away with the size of some of the fish and the tackle used in game and sports fishing. Many species are recognised as game fish such as Marlin and Wahoo or sports fish such as Tarpon and Bonefish. However, the mere fact that you can catch these using many different methods does confuse whether they are indeed caught according to the understanding of what game and sports fishing represents. Longliners catch game fish, but you would not consider them game fishermen.
As with any other sport, the degree of skill of all the participants is paramount. In this case, the angler using specified tackle according to a series of defined rules versus the fish. There are many factors that interact with this such as weather, boats, fishing partners or crew and skippers.
The degree of achievement in game and sports fishing is based on a simple idea. The lighter the line and the bigger the fish, the more merit there is in the accomplishment whether it is in capturing the fish or more the case these days in tagging and releasing the fish.
Due to the great difference in the performance, stamina and available size range of the many species the listings are broken down according to individual species per line classes under the division that the angler is participating.
The rules are based on those of the International Game Fish Association and may then be further broken down into national, state or local club rules with additions to enhance the competition in the more localised areas.
Even though there are a great many rules, it is more the morals, ethics and traditions that make it one of the most addictive sports to those who have experienced a great fish on the other end of their flimsy lines.
As with all other sports the more you learn the luckier you get!