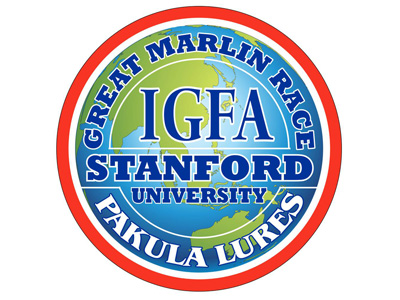 IGFA Great Marlin Race and Pakula Tackle
Once in a while a project comes up that gives us an incredible amount of information about the fish we enjoy.
I've been fortunate to hear the IGMR travelling evangelist Jason Schratwieser, Conservation Director of the International Game Fish Association in Exmouth and on the Gold Coast.
The information coming from the IGMR is ground breaking and incredibly important.
Info here: http://igmr.igfa.org/
In discussion with Jason I was surprised to find that there was no corporate sponsorship of the IGFA GMR, so I am more than happy to start that ball rolling by supplying a Custom IGFA GMR Paua Hothead Sprocket with each Satellite Tag Purchased. We intend expanding our support of this incredible project in the future and hope that others join in.