WELCOME TO THE
PAKULA TACKLE

FAMILY
Pakula Tackle Australis offers inovative big game fishing tackle, including big game lures, big game hooks, trolling lure skirts, rigs, tools and accessories.Pakula Tackle introduced Lumo and UV additives to world of game fishing. In fact Lumo is a Pakula registered trade mark! All our lures, both heads and skirts have our new UV2 additives. It is quite likely that out of all the lure makers Pakula Tackle has offered anglers far more than any other.
At Pakula Tackle Australia we do much more than just design and produce some of the world's best performing lures, we pride ourselves on great service, advice and our dedication to providing you with cutting edge "how to" articles and videos, and you can get Peter Pakula on our live chat anytime for advice, but please note he is on Australian time.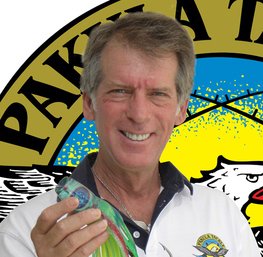 Peter Pakula
CEO - Founder - Designer - Education -Production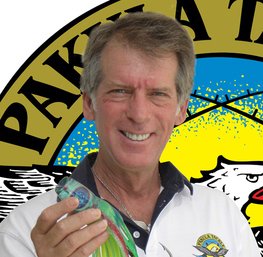 Peter Pakula
CEO - Founder - Designer - Education -Production
Peter now in his mid sixties has been innovating and inventing fishing tackle and in particular game fishing lures since his early teens.
---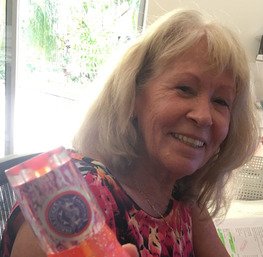 Jo Pakula
Accounts - Shipping - Customer Relations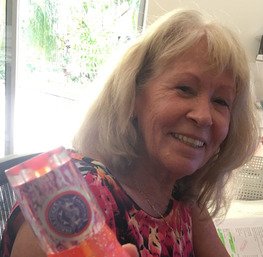 Jo Pakula
Accounts - Shipping - Customer Relations
Jo has been with Pakula Tackle since the early 1990's running the accounts, shipping and customer relations. Not easy as she is Peter's wife!
---
Len Kerr
Production - Shipping - Stock Control - Customer Relations
Len Kerr
Production - Shipping - Stock Control - Customer Relations
Len is Jo's son who has been with Pakula Tackle since the mid 1990's. Len is in charge of stock levels, production and packing orders
---
Laddie Pakula
Security - Entertainment - Welcoming Committee
Laddie Pakula
Security - Entertainment - Welcoming Committee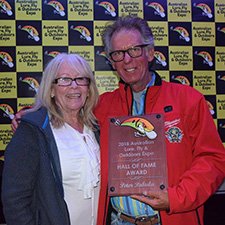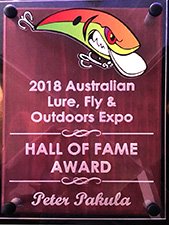 What an incredible honour to be voted into the Hall of Fame by my peers last night at the Expo dinner. Thank you for the incredible support of my wife Jo, Len and part time workers Kane, Cheyne and Judy who do their best to make Pakula Tackle deliver the best products we can and for putting up with me! (That's not even easy for me to do!)
I'd also like to thank our suppliers, distributors, retailers and the many fishermen who have supported us and our products for many many years. I hope we have made some of your dreams come true as getting into the hall of fame is certainly a dream come true for us.
Peter Pakula 16th June 2018
WHAT THEY SAYTESTIMONIALSOUR GREAT CLIENTS
Pakula lure wow and wow again. Love using these skirt. The take the reel spinning. The fight wow.
Jamie Burke
Hey mate I'm Michael Lassen from the SCGFC and I joined half way through the season and I have a pakula addiction. There the only skirts I run in my spread. The quality and results are incredible. My total for this season finished on total from when i joined last season: blacks: 21 sails: 6 Dolly's: 12 spainards: 11 yellow fin : 8 wahoo; 4 and 90% of that was on your skirts. The boys are teaching me a bit of live baiting these days and I'm really keen to keep improving my fishing. But just letting you know how great your skirts are and really impressed with your product. I got first billfish for the club this season and I'm going to enter my first tournament in October. If around you should come up.
Michael Lassen
Bula to the Pakula team. I think you have done a great job with the new web site. I have just made another on line order and it is a much improved experience. Again well done and keep up the great tackle and service.
Adam Voss - Fiji
Hi Peter,
Its the south island east coast salmon fisher here.
I spoke to you and said I was keen to trailer my boat to Tutukaka , Northland, NZ.
Well after 24hrs of driving we made it to Toots. I was there for just under a month but only had 9 or so days on the water due to big seas and terrible weather. I followed exactly what you told me to in your chat session and in your videos. For the 9 days we had 2 hook ups and caught and released 2 striped marlin. For a rank beginner I was stoked. many thanks.
Kelvin.
Kelvin sewell
Please make sure Peter reads this. Took my witch doctor and the rest of the lures I purchased from you and ran them as recommended. I was very critical about their exact position. My wife and I along with my captain fished no more than 30 miles from La Paz, BCS. We fished very hard and steady and in 8 days had recorded these results which can be verified by photos. We raised 20+ stripe marlin. Coming into the spread in 1-4 at a time with several double hookups. We eventually were able to catch and release 17. More importantly in an area that has not been friendly over the past 5 years. In addition we raised about 12-15 blue marlin. We hooked and brought to the boat 8. Smallest estimated weight of 125 lbs and the largest was a measured weight of 441 lbs., which was tail wrapped and died prior to betting it in. All others were successfully releases with no injuries to them or us. Most were in about 250 lbs with two others being big at an estimated of over 350 and the other slightly larger at possibly 400. We ran all of the lures, colors and position as you recommended. We did include the Mexican Patrolero out of respect for my captain who was in the state of shock when after 3 days it did not get a hit. It was being run in the shotgun position and even I was surprised. My wife didn't care...she was reading her book and only responded when summoned to clear lines and the witchdoctor. We also won a small tournament that included 8 pangas and had a blast. Never have we done this good. I just wanted to let you know that the lures worked flawlessly and out performed everything else. I have no less than 100 lures on the boat and only used 7. I will be ordering the shredder today if for no other reason than I don't have one. This is not a fishing story and if you would like some photos of the lumo sprocket on the big blue send me your email address. People were actually following us around and I even have photos of that. Thanks so much. Take care. 3MJ
Joe David
"Peter Pakula,
Whoever receives this please forward it to Peter.
I have been fishing the Sea of Cortez between La Paz and Cabo San Lucas for the past 15-20 years. I currently own a 58 Donzi sports fisher. I don't claim to be an expert like yourself but have caught my share of marlin. I have good fishing equipment, wear good sun glasses and cheap clothing.
For the past 6 years I have taken my two youngest grandsons fishing to Mexico. Just grandpa and two grandsons…no one else allowed. It's obviously a highlight I love, as do they. Now that they are 12 and 13 years old they are able to help with the fishing.
I have never written to anyone regarding their product either pro or con. I am sending you this letter in hopes it puts a smile on your face knowing that you contributed to a grandpa and two grandkids having a very successful annual fishing trip using your lures and suggestions.
My boat is loaded down with the standard fishing equipment i.e. rods, reels, fishing line, lures, teasers, dredges, and other must have necessary equipment. (My wife of 45 years just doesn't understand…but has given up)
I'm not sure how, but one day while using the internet I came across a film of you explaining the "Witch Doctor". (I am a huge fan of teasers). I also liked the way you made up your hooks. Simple, yet very practical. Not sure I fully understand the 60 degree offset of the hooks but I'll figure it out. I of course ordered the Witch Doctor directly from you rather than a copycat version, along with a host of other much needed equipment. My wife had to help me as I have never placed an on line order in my life.
About a week or so later your stuff arrived and I packed it up and headed south to my boat with both grandsons. Hurricane Blanca was passing through and so the ports were closed and we kept busy with preparation until they opened on Tuesday.
Overall fishing was slow so we headed south. On June 11, while fishing near the south end of Island Cerralvo, with the Witch Doctor and other lures of yours, along with two proven teasers and the infamous Mexican Petrolero lure that is probably number one in our collection. My Captain and I witnessed two stripe Marlin come into the pattern and come between the witch Doctor and the rear of the boat. They circled the Witch Doctor as if trying to figure it out! Reminded me of curious porpoise. It was obvious to anyone and everyone that they were checking out the Witch Doctor!!! One of the marlin eventually hit on your famous green lumo sprokett. My Mexican Captain was in complete shock and his feelings were hurt as the marlin had bypassed his Mexican Petrolero. On June 12 this exact same thing happened once again! The marlin did not appear to be attacking the Witch Doctor but only curious…..again they passed up the infamous Mexican Petrolero for the green lumo.


Joe David
"I'm new to fishing the Gulf of Mexico, been a bay fisherman. A friend of mine asked a friend of his, who has won tournaments all over the world, what kind of lures I should use. He said the only lure I need is the Lumo Sprocket head. Sure enough the first time I went out, I muddled around trying to figure out what I was doing and they worked great. Thanks again, Kevin
Kelvin Harrison- Texas, USA